SmartFiemme Mobile Tourist Guide
Explore Val di Fiemme
With SmartFiemme you immediately know the upcoming events and easily find out what to do! Have your pick: if sunny, head for an excursion or a yoga session; in the afternoon, kid's laboratories and attractions, in the evening a romantic dinner in a chalet on the mountains. Everything Val di Fiemme offers, beyond your expectations.
If you like theme routes, check them out! There are cultural or naturalistic ones, transforming boring walks into engaging adventures for kids. We guide you along the path with notifications on your smartphone when approaching a point of interest. Turn on your bluetooth and you will receive detailed information. You can also save what you liked best in your personal list. According to your position and favourites, the app sends custom suggestions and recommendations.
Download the app, it's free!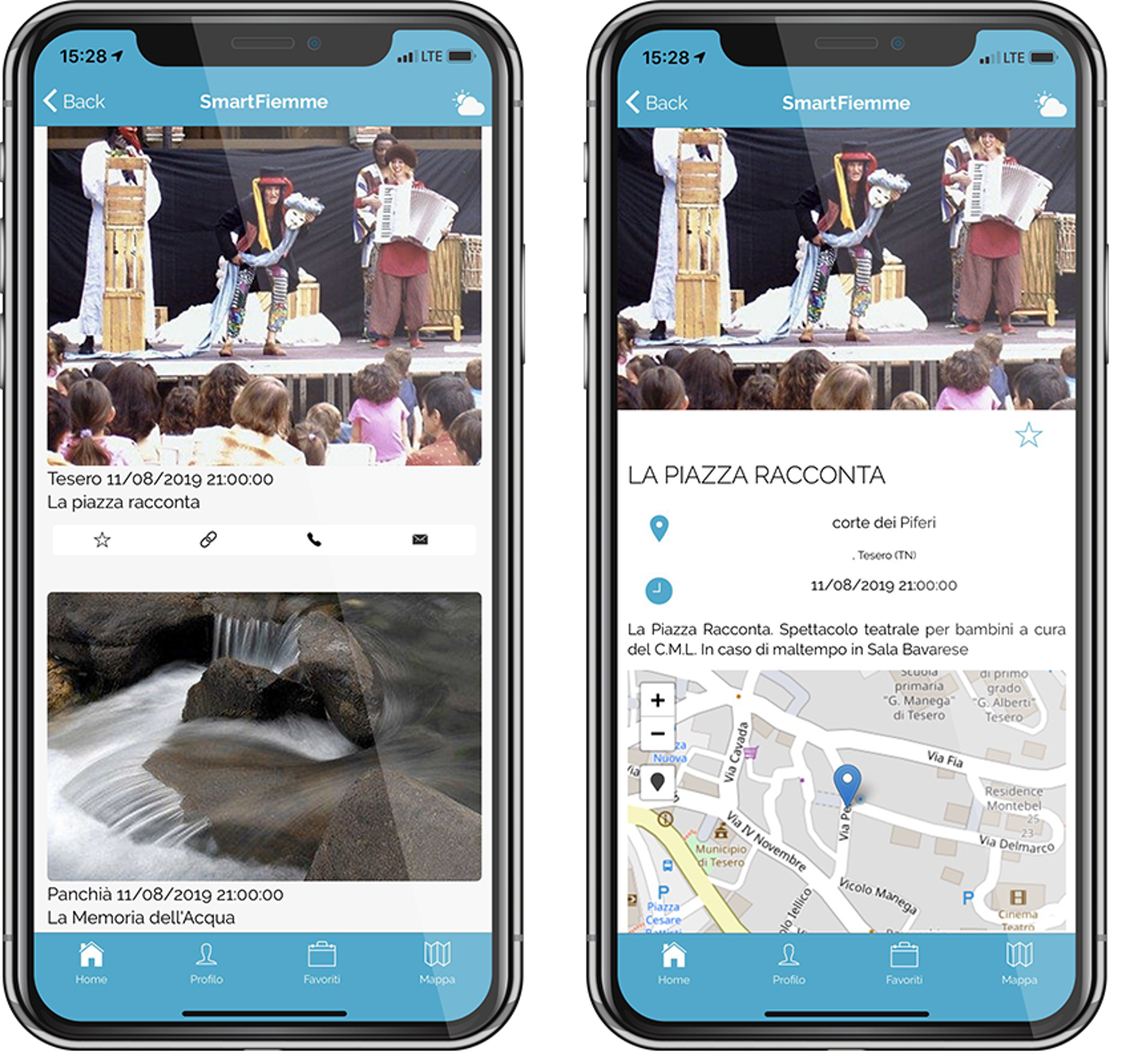 Events
All the events
Choose what you would like to do from all the upcoming events in Val di Fiemme. Don't miss a thing: be always informed on the date, time and place of what is going on.
Interactive Routes
Choose a theme route and we'll take you to find out the cultural, historic and naturalistic attractions in the valley. In Cavalese, walking you can learn the history of many ancient buildings, such as Magnifica Comunità, Casa Ress and the origin of Banco della Reson in the Pieve Park. In Carano, stroll the narrow streets to find out the wall paintings of the painter Rasmo. On the map you can see the points of interest, the time required and the duration.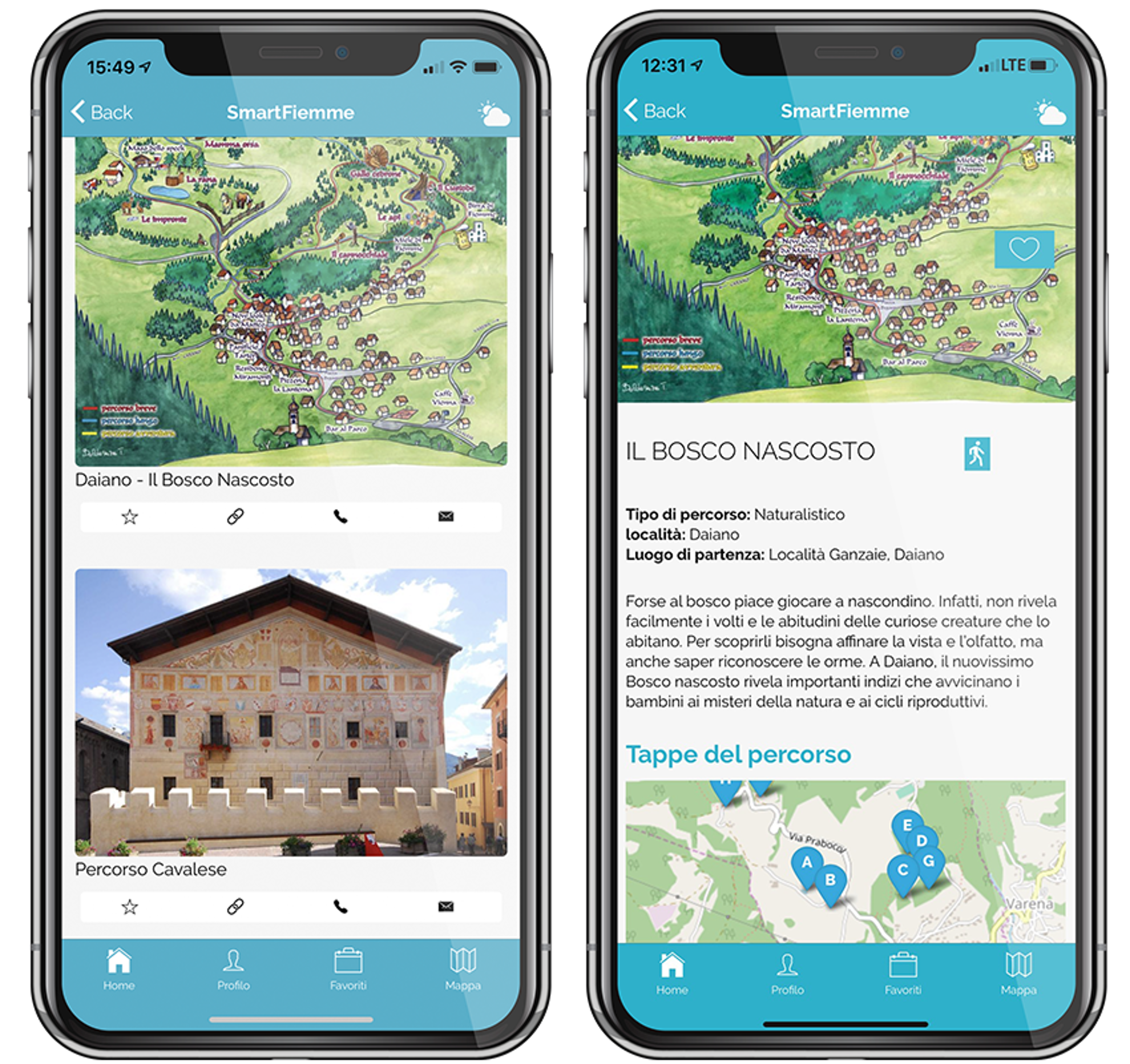 Theme Routes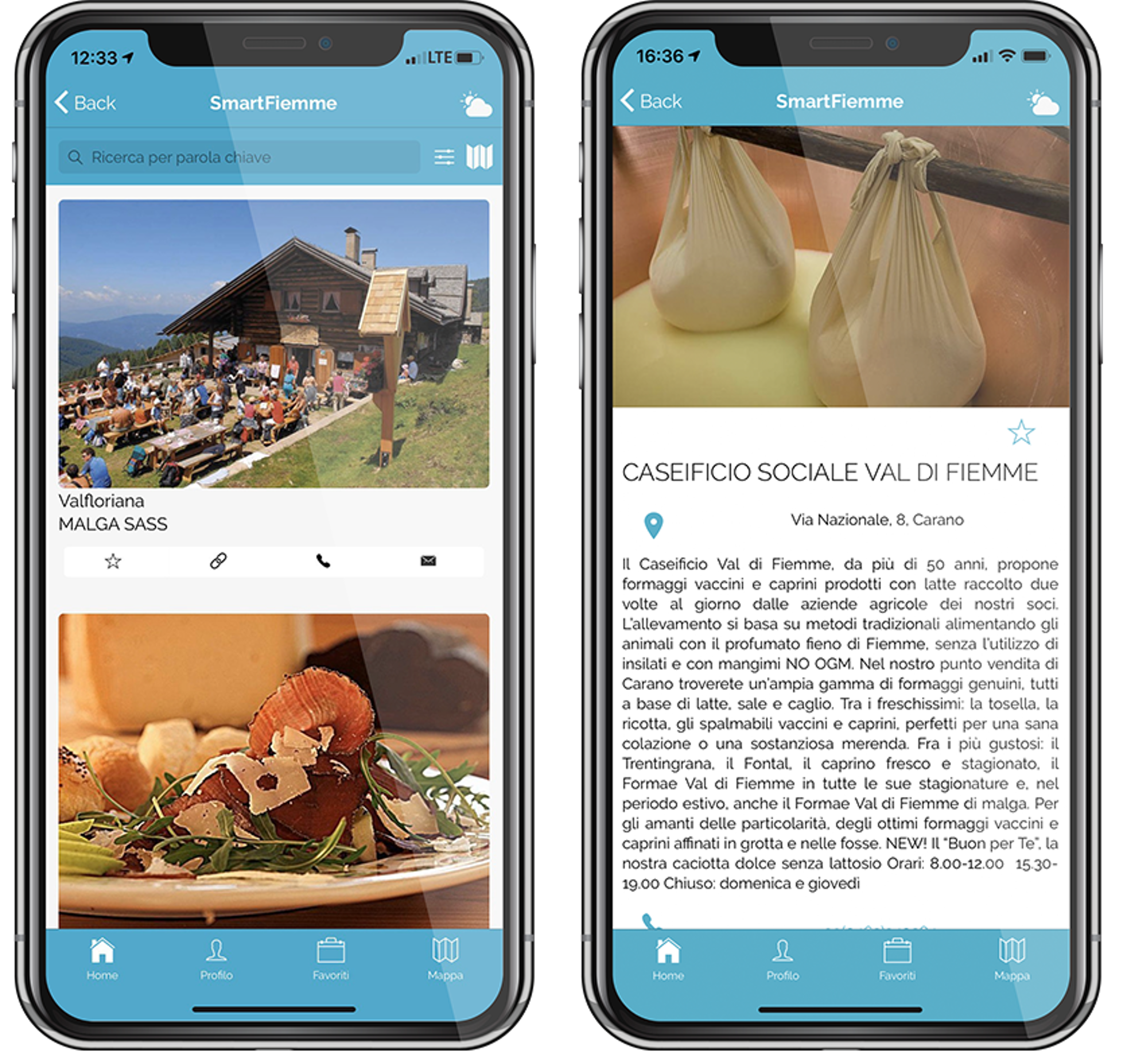 Points of interest
Restaurants, accomodation, services
Easily find the most tasty restaurant, the souvenir or technical gear shop and the accomodation you dreamed of: luxury hotel or chalet in the wood at 2000 meters; but also services and sports facilities.
Find it on the map
You can easily find the place you are looking for, see the interactive map with all the information.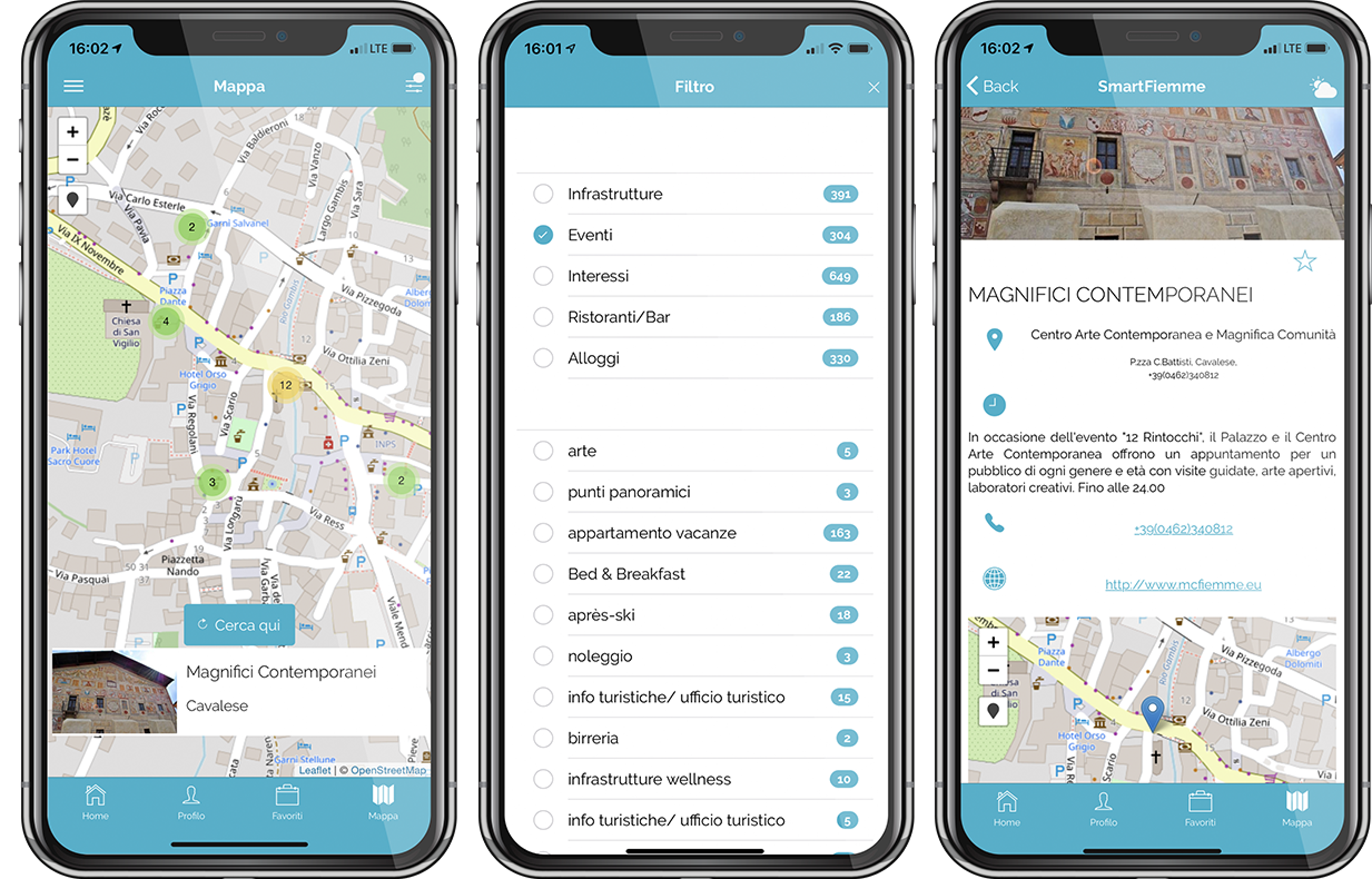 Maps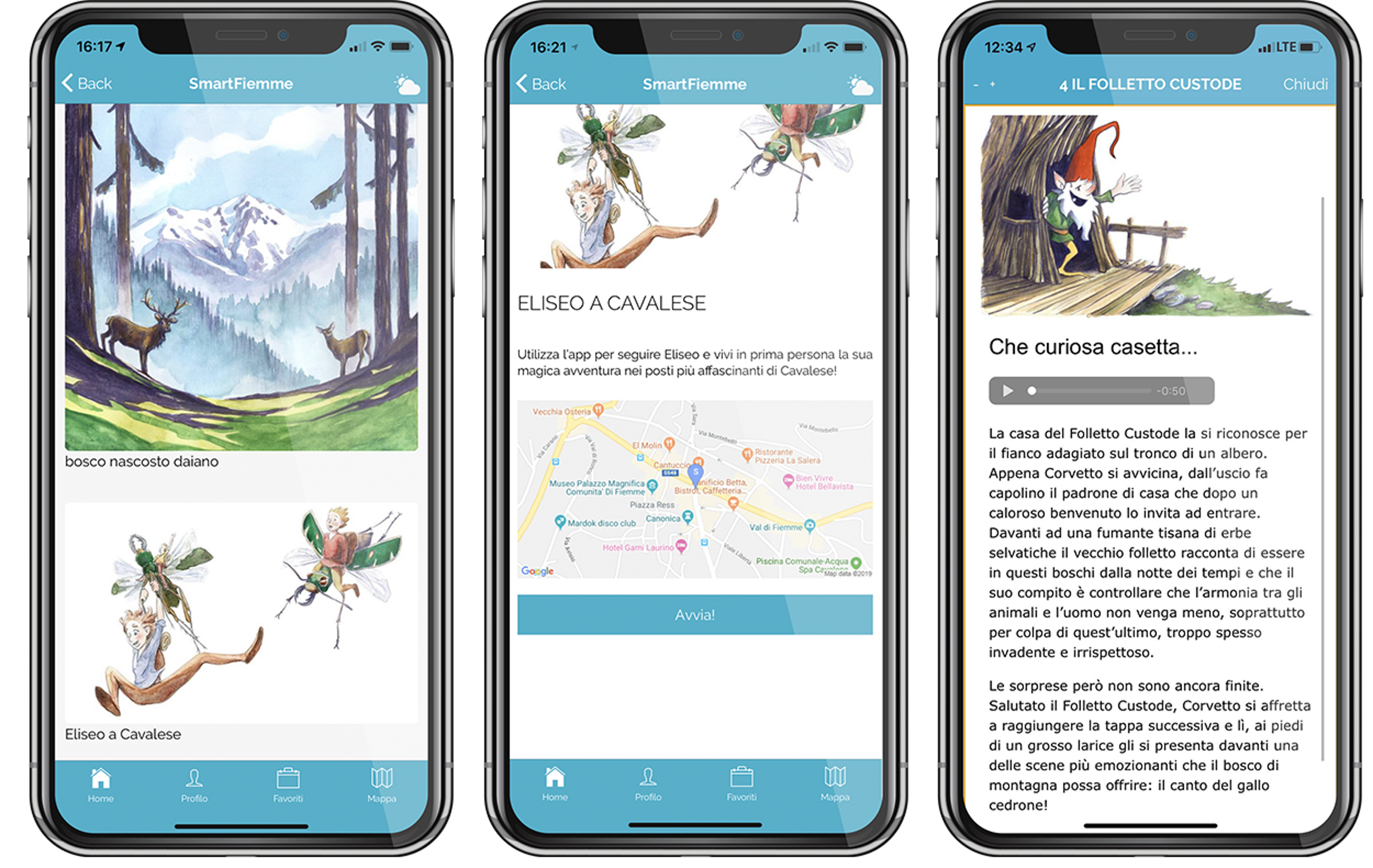 Play with us!
Do you like stories?
Find out the nature and traditions of Val di Fiemme playing with us! Follow the path and find out the abitanti real and fantasy inhabitant sof the Hidden Wood in Daiano or solve the riddles of Eliseo in Cavalese.
Your favourites
Save what you liked best to see it again and share it with others.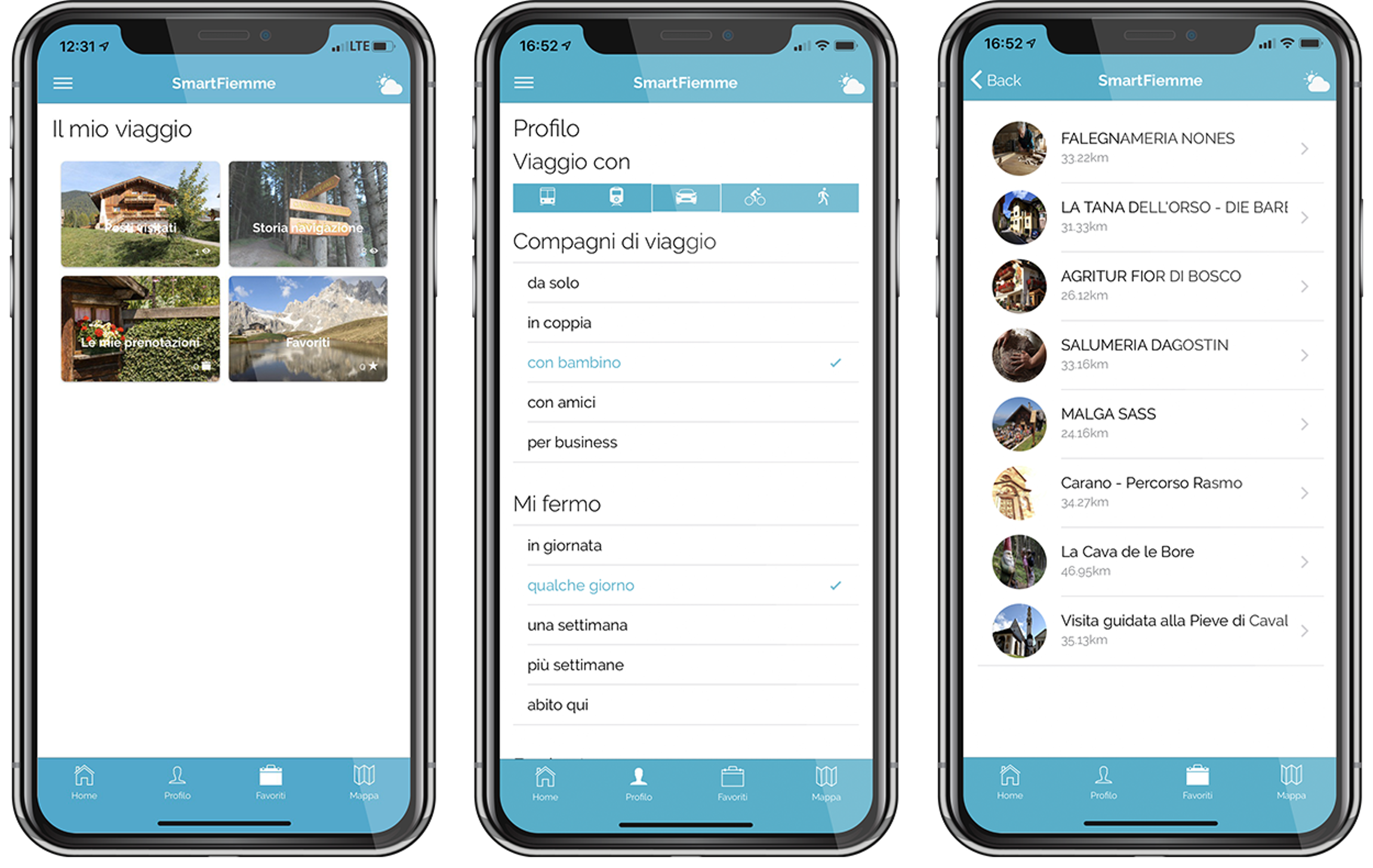 The best of..