Smart Applications for tourism
Provide detailed and personalised information to visitors with a mobile tourist guide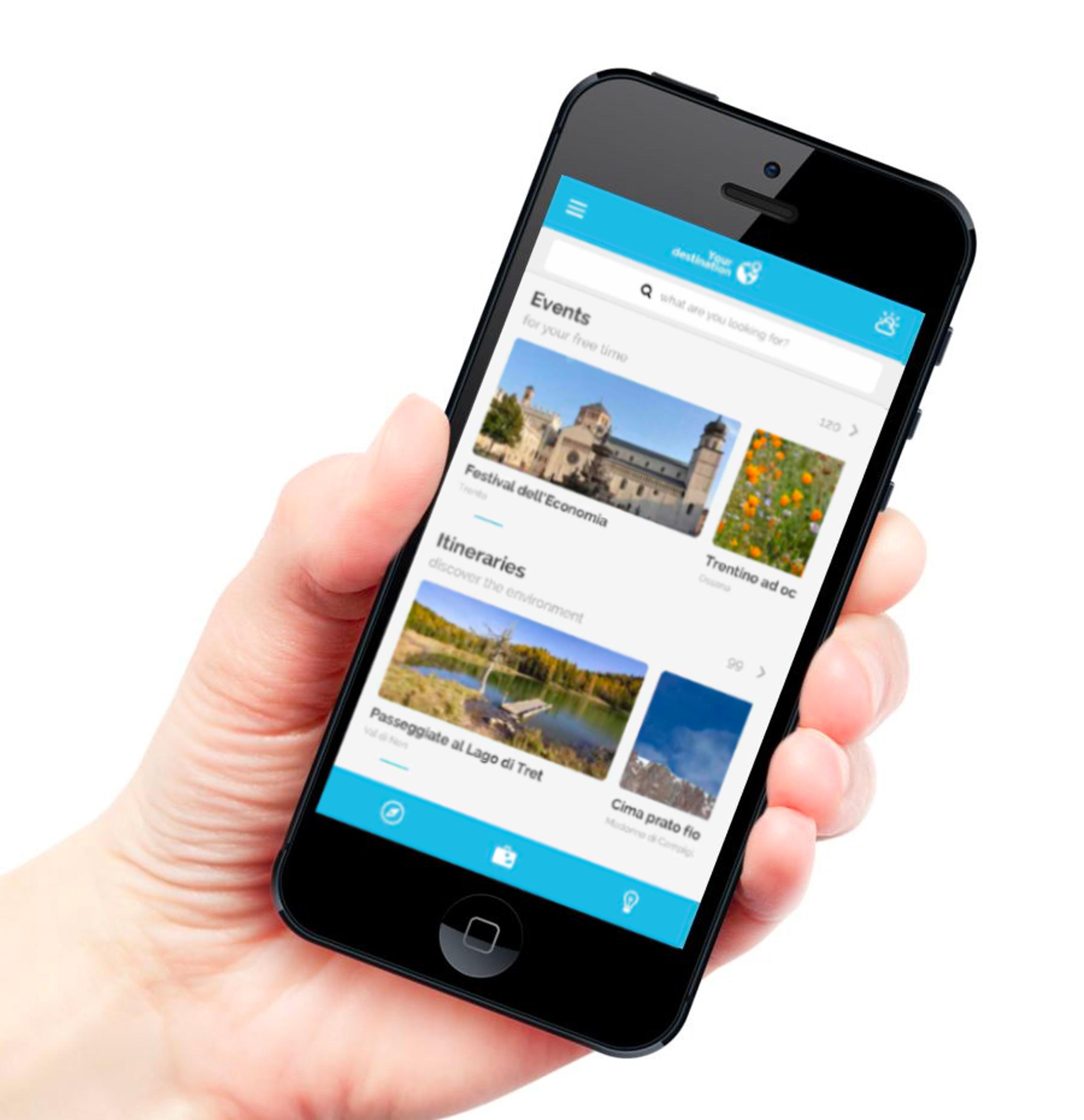 Everything is handy!
Provide all the information with your tourist app
With your tourist app you can inform and recommend directly the visitor, propose itineraries with detailed info and notifications based on the location and moment when needed.
You can inspire the visitor with the nearest points of interest and next scheduled events by easily sending messages and notifications to communicate in real time.
Design your app with us
We design the custom layout, navigation and functionalities of your App compatible with any Apple and Android device.
You can use content already published on your site without having to re-write it thus saving time and money. We'll provide an online environment where you can handle all your content on your own.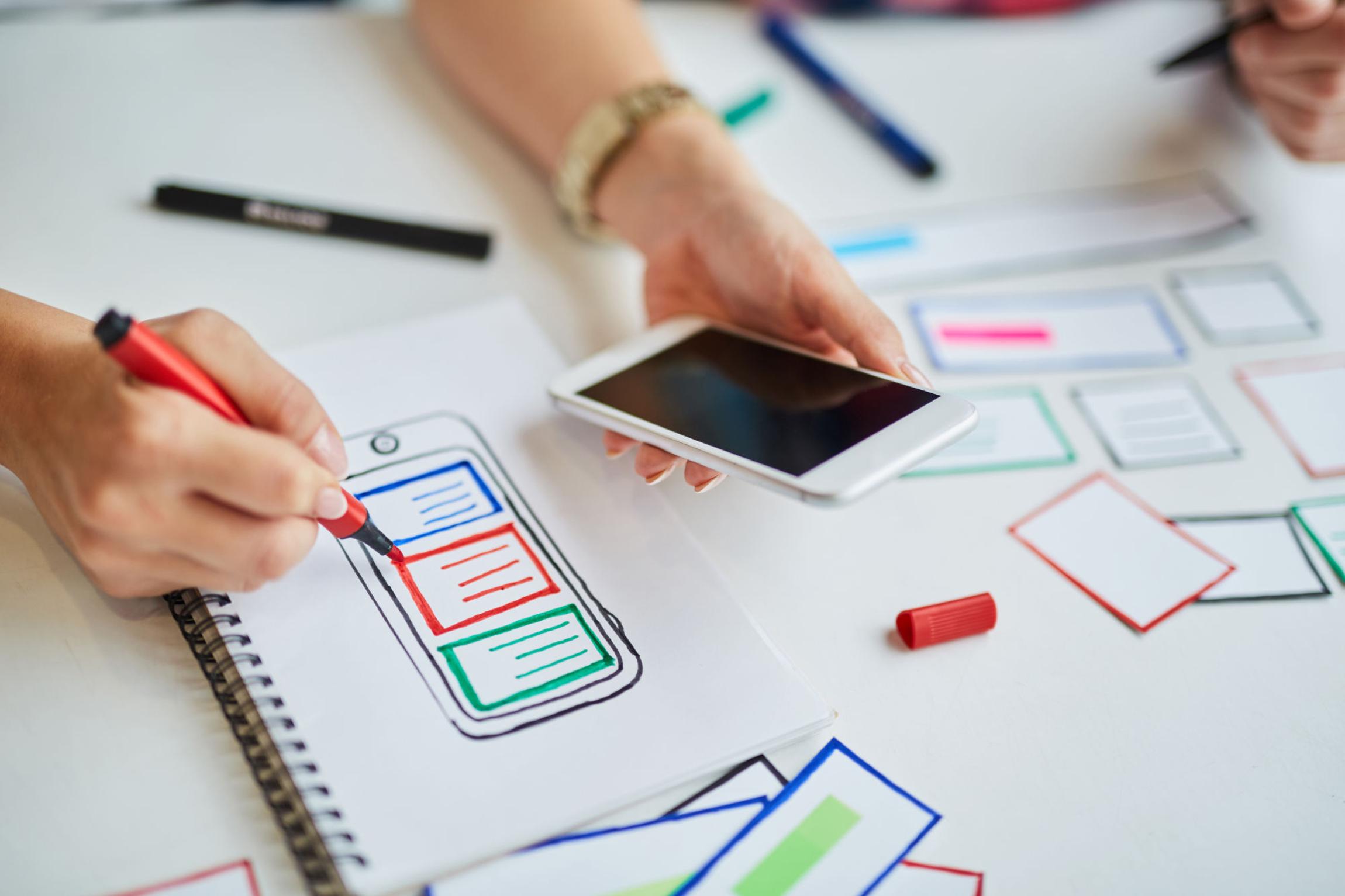 Custom Design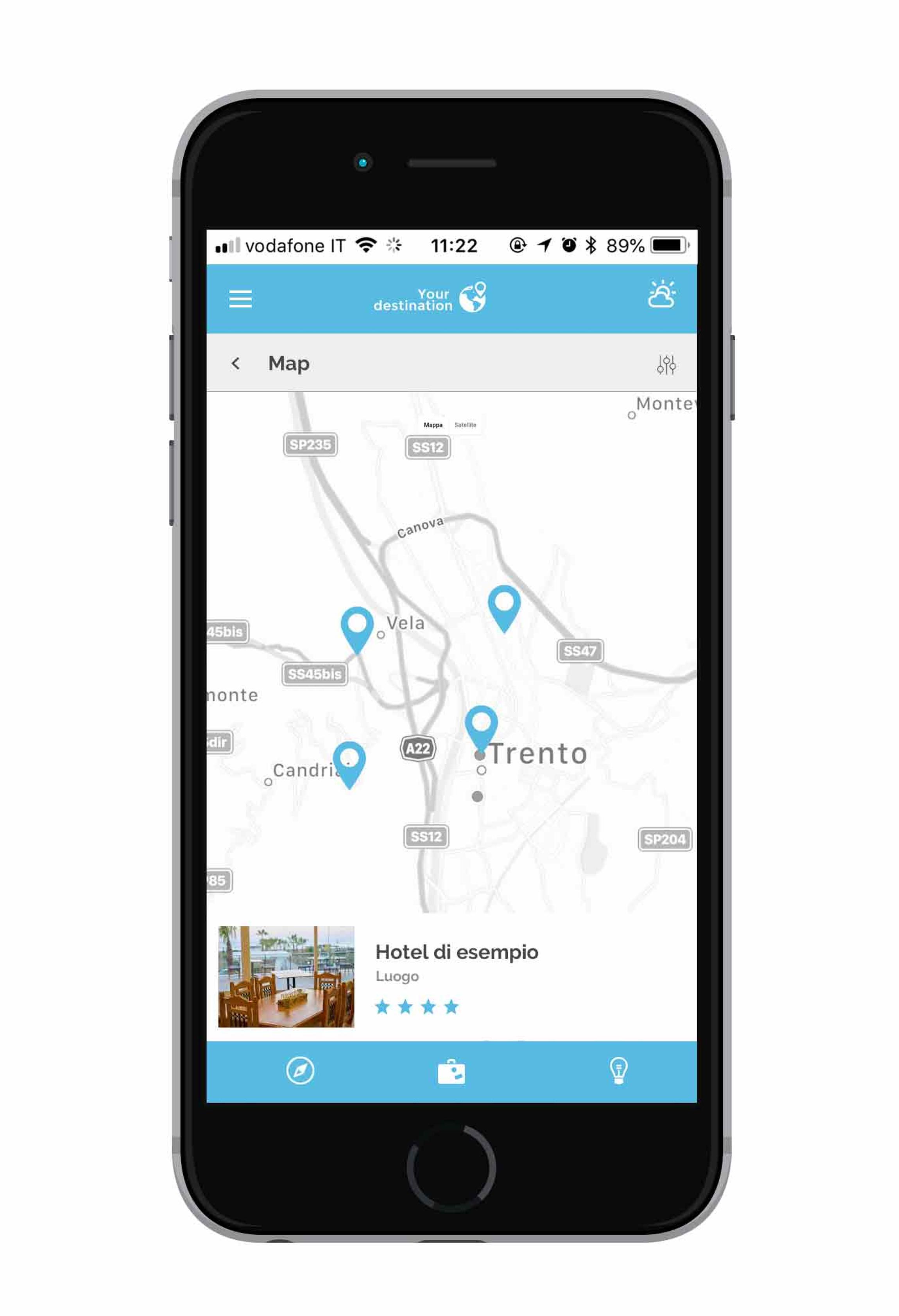 What do you want to do?
Tourist Content
Events, itineraries, accomodation, restaurants, tourist services, points of interest
Search with key word
Show on map
Everything about my travel
The visitor can have all the information about his travel. He can save the points of interest, see again the places visited, plan his visit.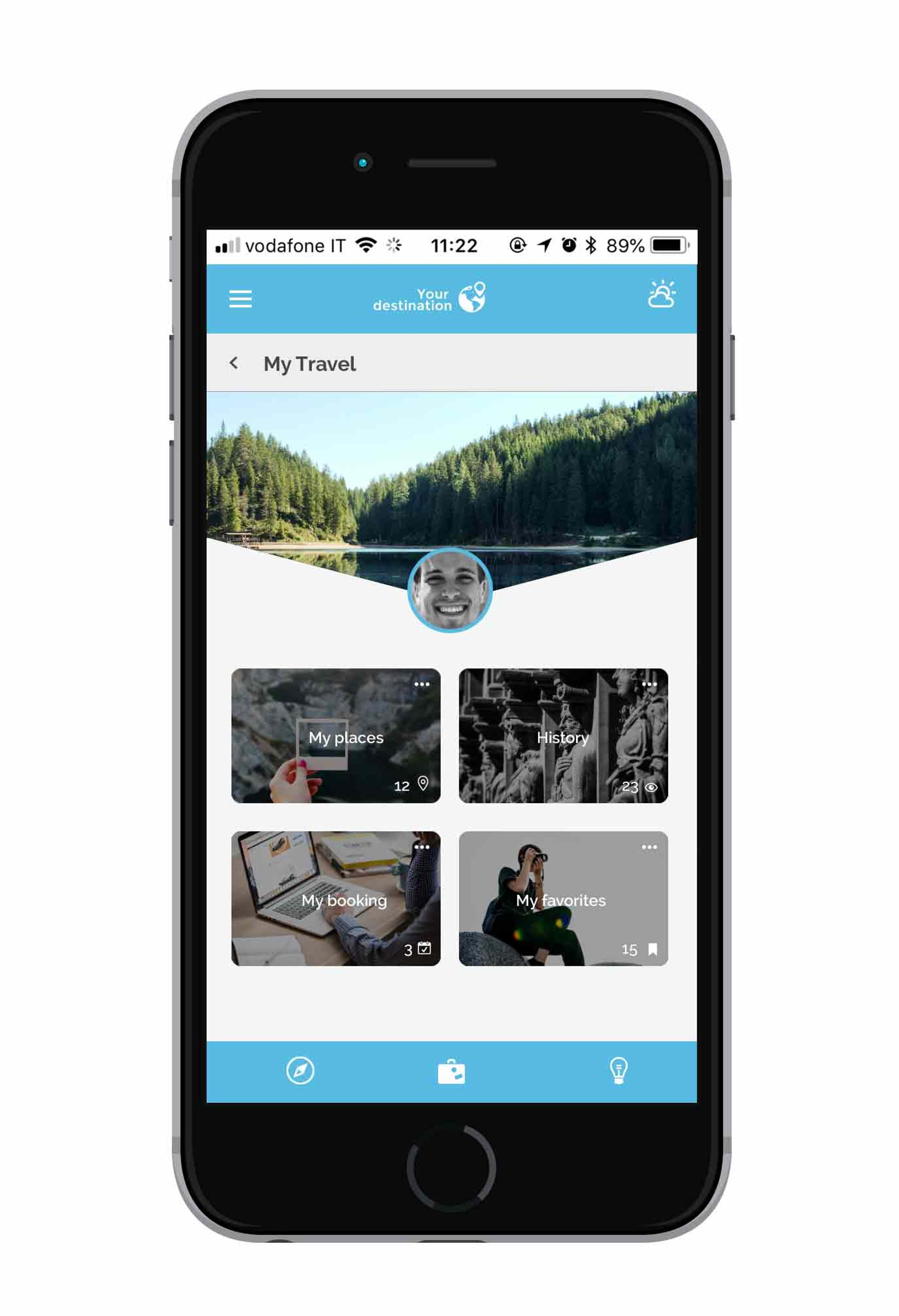 My trip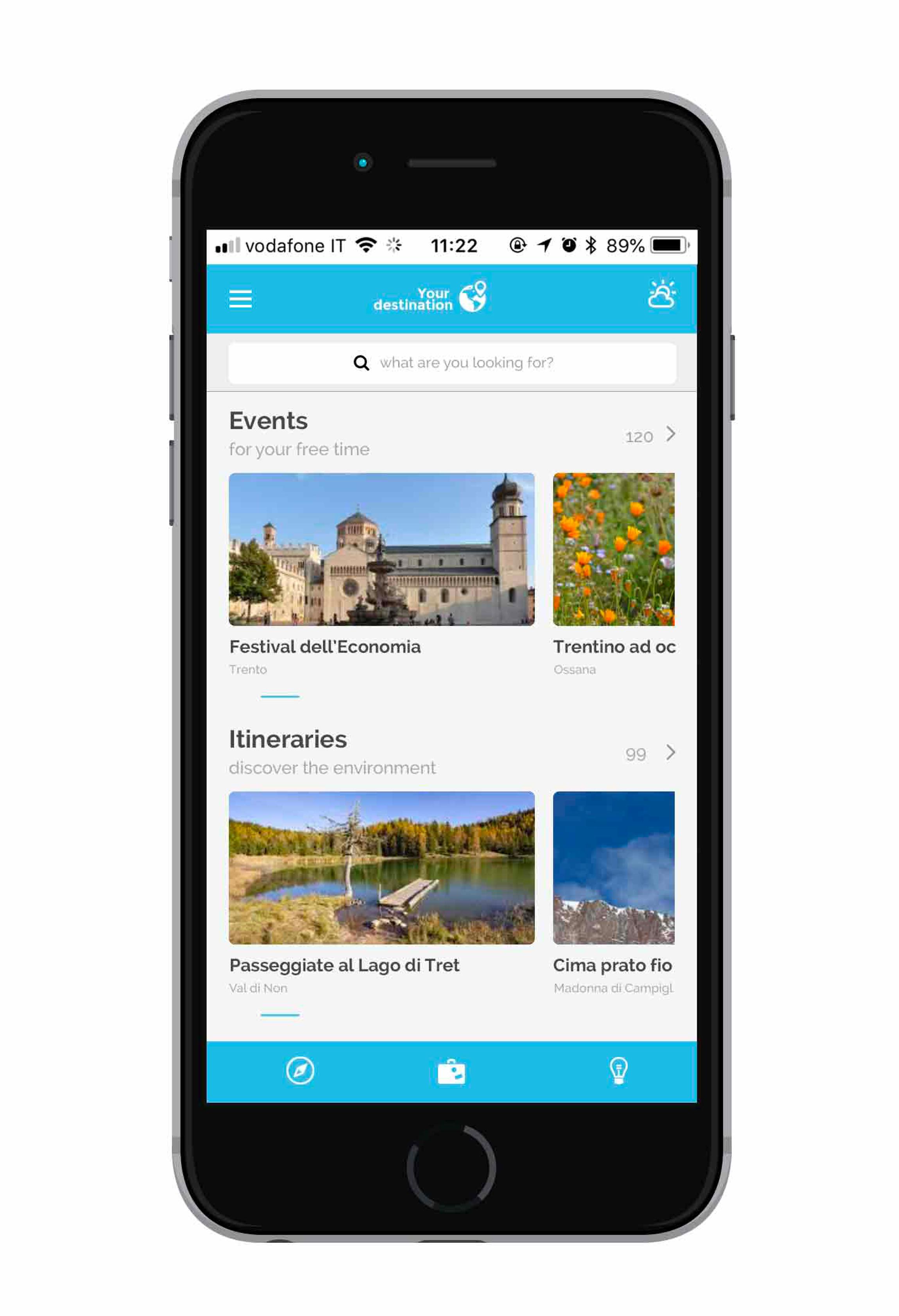 Tips
Custom Recommendations
Propose personalized recommendations based on the visitor features and contest thanks to our artificial intelligence engine. If it is sunny, suggest an escursion on the mountains, if it rains, propose SPA treatments in the wellness centre.
Make a direct contact sending notifications and custom offers, proposing discounts on specific products that can interest the client.
Guided Itineraries
Create indoor & outdoor itineraries that guide the tourist along thematic paths. Send notifications when the visitor approaches to communicate information and suggestions.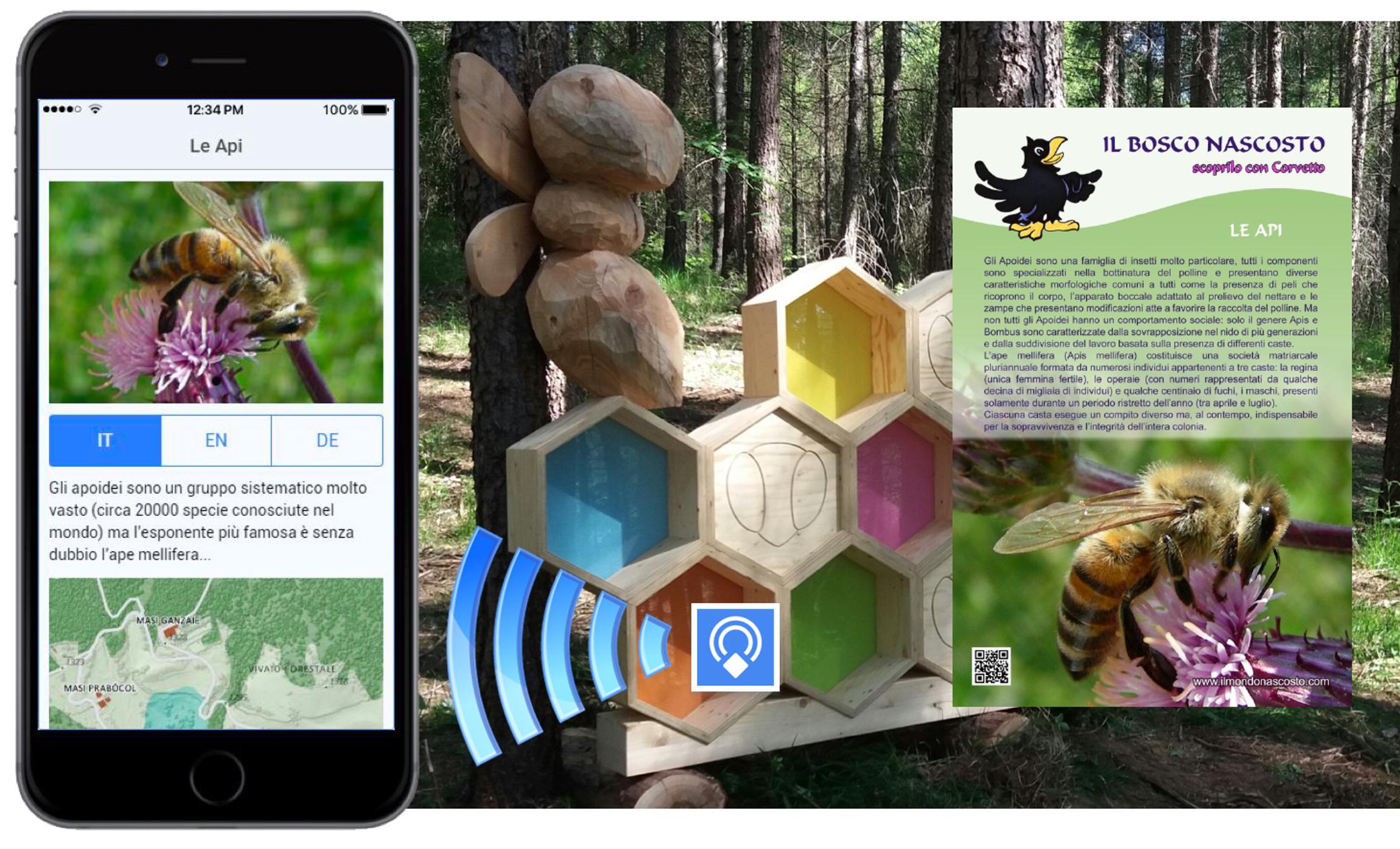 Itineraries