INFORM TOURISTS ON THE SPOT
Distribute tourist information all over the territory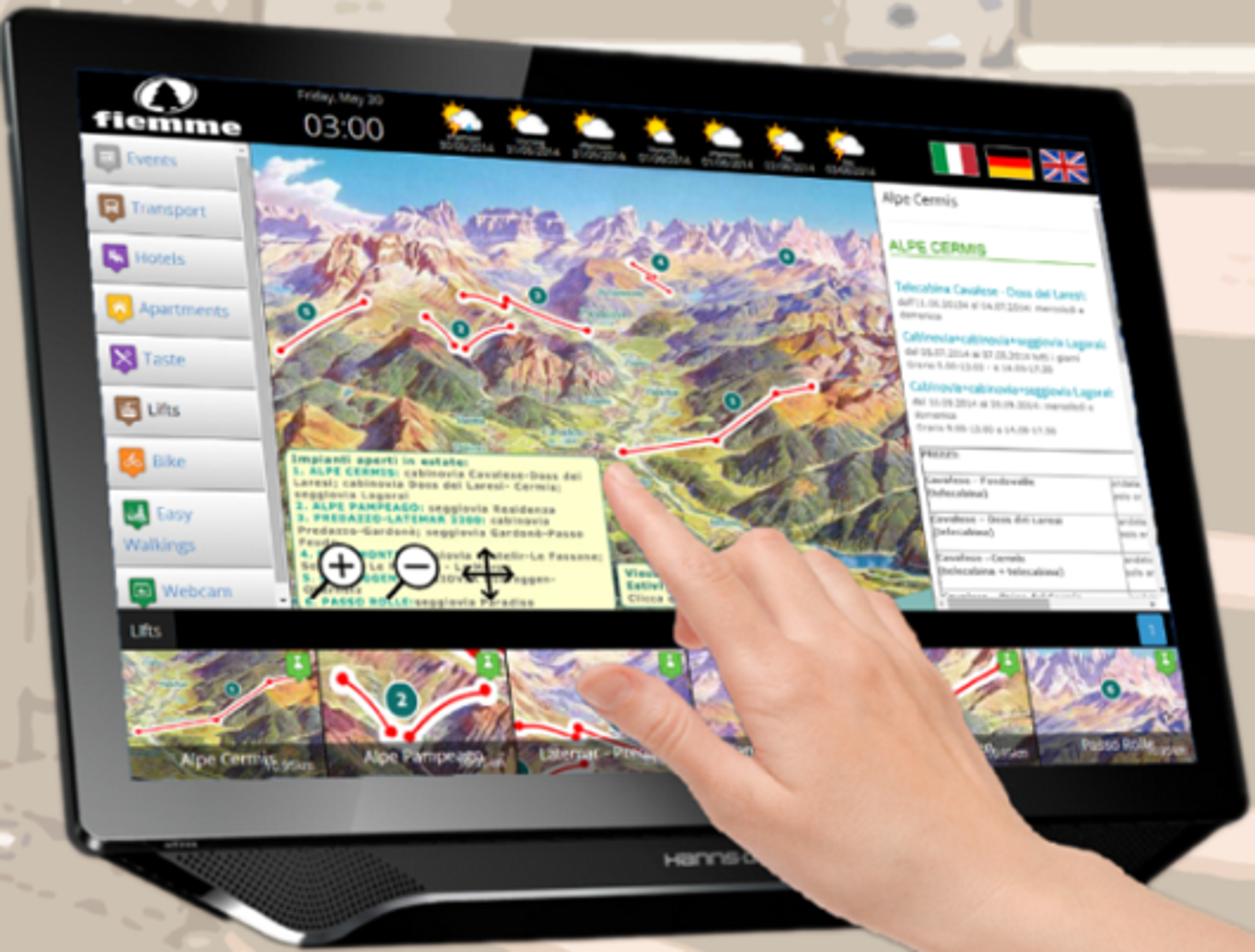 Tourist Information Boards and Consortia
Enter tourist information into one point from which it can be distributed among more information points all over your territory.
You can automatically integrate external data sources (feratel, facebook) and the single operators can add their personalized services.
Here and Now
Provide tourists with information about personalized offers and promotions. For example, if the Infopoint is installed in your hotel, you can retain your customer by offering further advantages for next visits.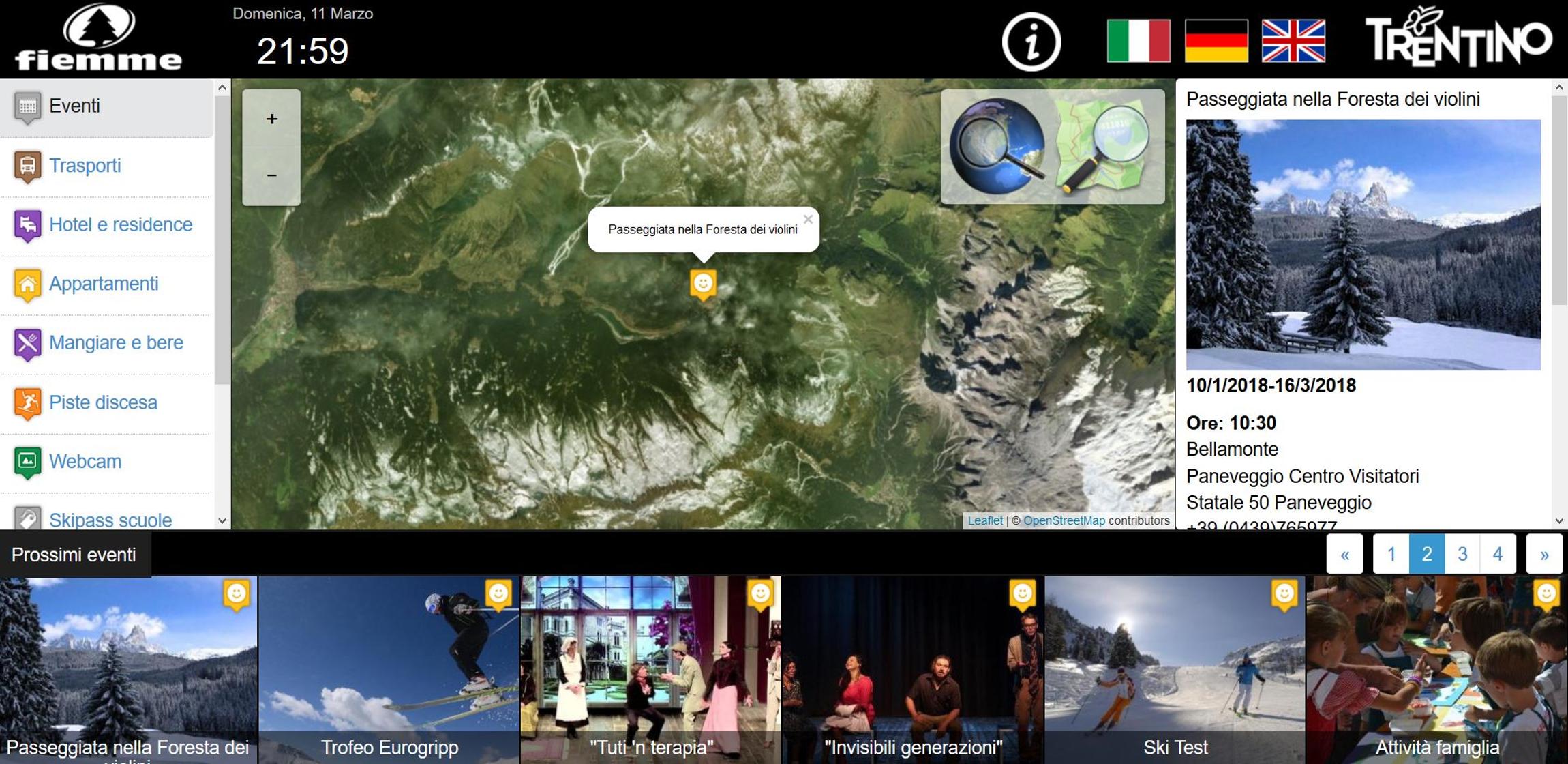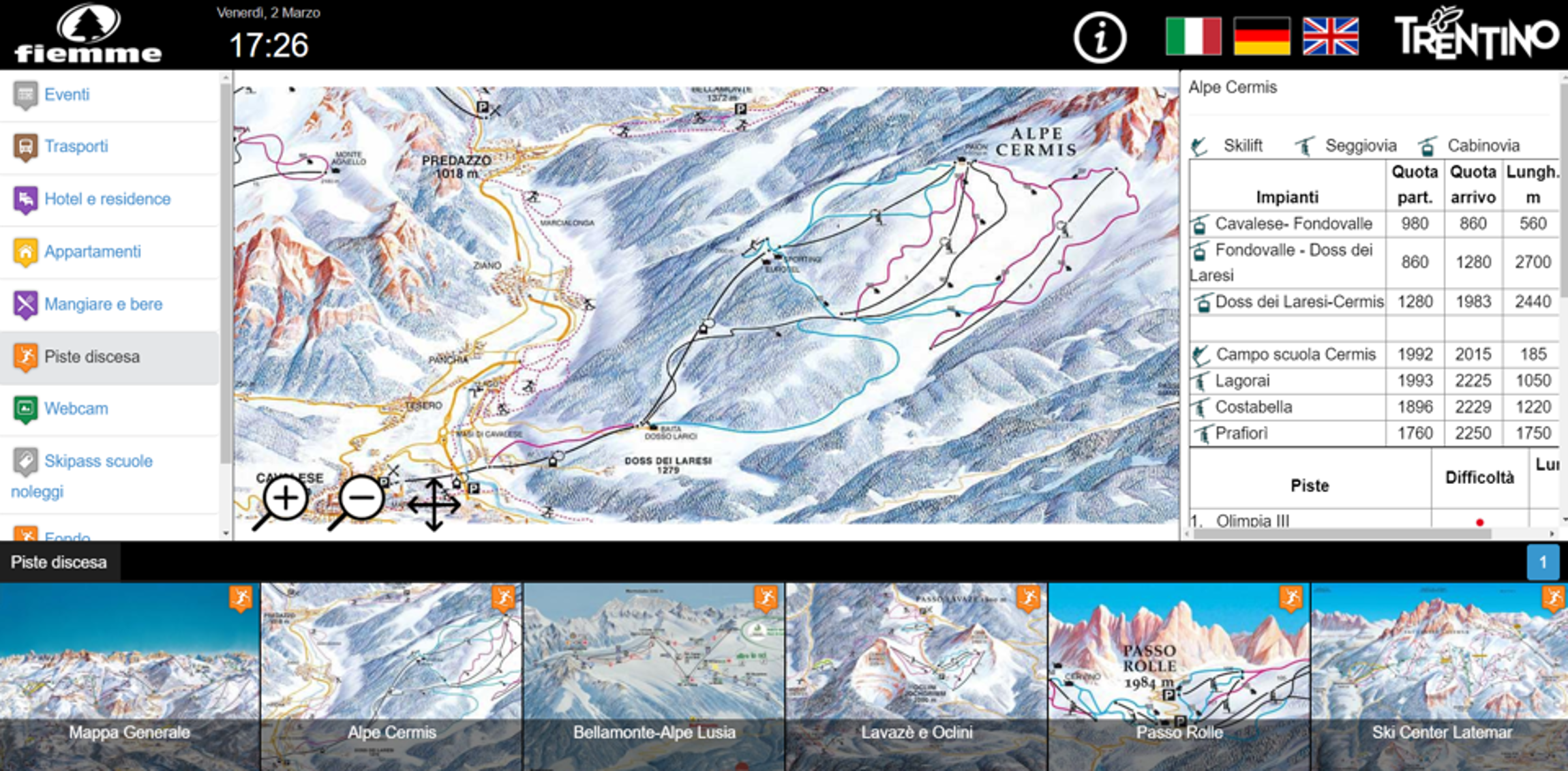 Re-use your Contents
Extremely useful to publicize your content without having to write it down several times!
Marketing - Mobile App Interaction
Our App allows you to see all the information you want on your mobile phone too!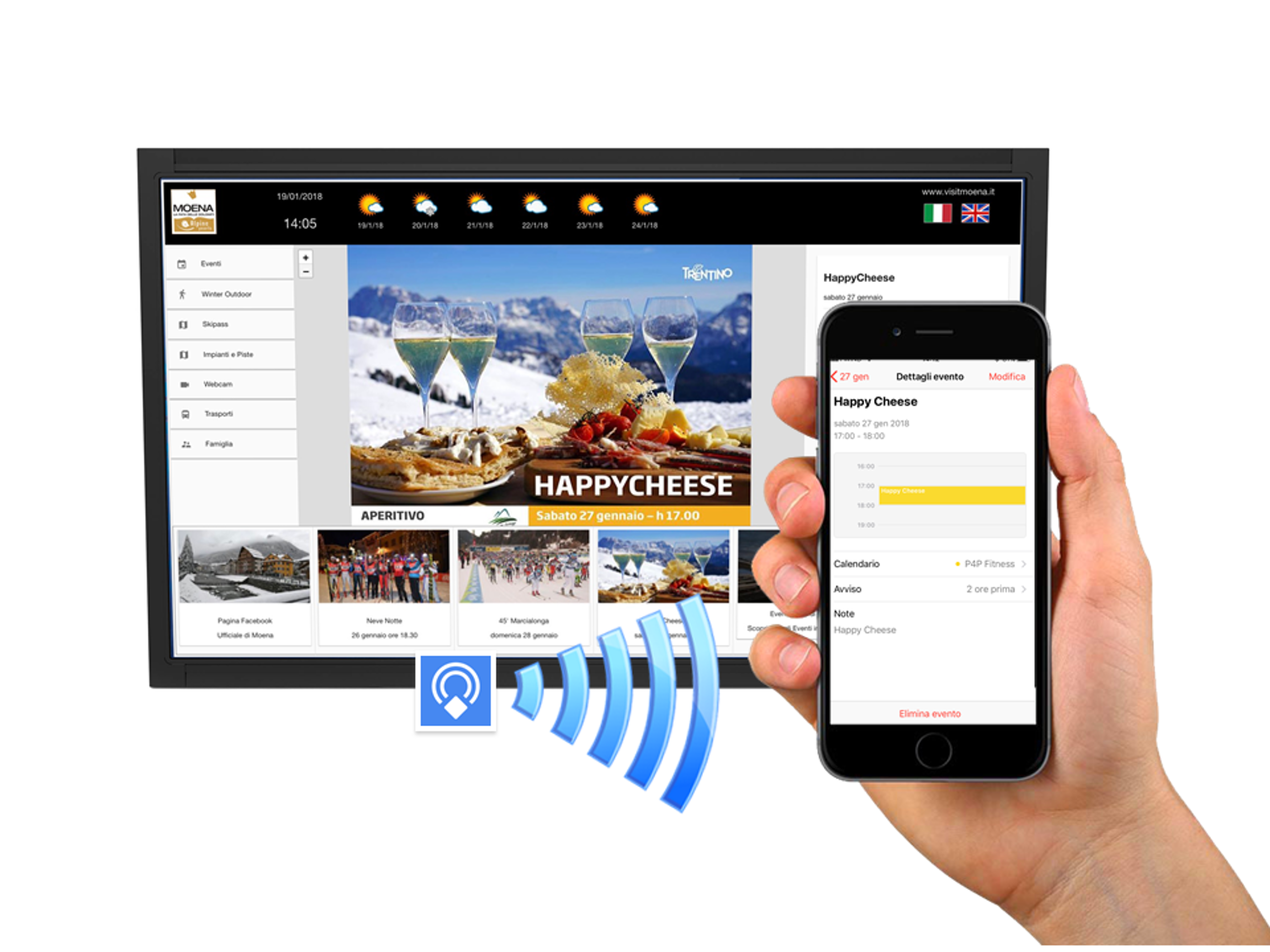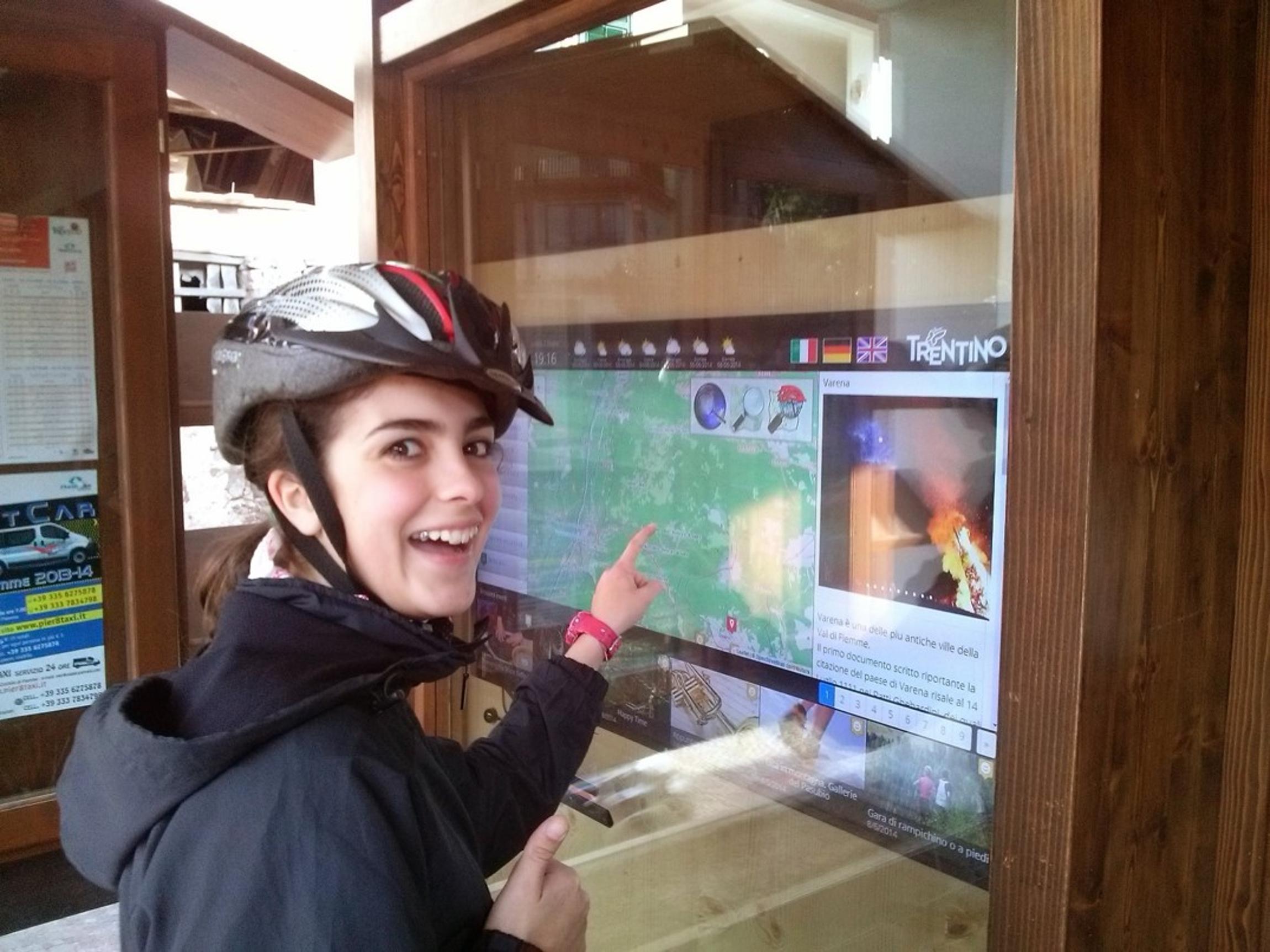 Simple and immediate to use
Intuitive and extremely easy to use: just touch the screen to get all the latest news about meteo, scheduled events, sights to see, where to eat: everything you need to find out when you are on holiday!